Race Tracks in Barbados
Bushy Park
Bushy Park started as a dirt track and has been modified over the years. It was revamped extensively in 2013 to become a Federation Internationale de l'Automobile(FIA) Grade 3 track. The track is 2.01 km. It is a multi-purpose track as it can be used for Rallycross, karting and drag racing. Besides from the track there is a Clubhouse with VIP fascilities and the main spectator viewing area known as 'The Hill". The race track was developed for the Top Gear Festival Barbados in May 2014 and the Race of Champions. Bushy Park circuit is located in Bushy Park, St. Philip.
Some major events that have occured at Bushy Park include the Race of Champions in December 2014, Caribbean Motor Racing Championship, Radical Caribbean SR3 Cup, The Bushy Park Motor Sports Inc. Championship and FLOW King of The Hill.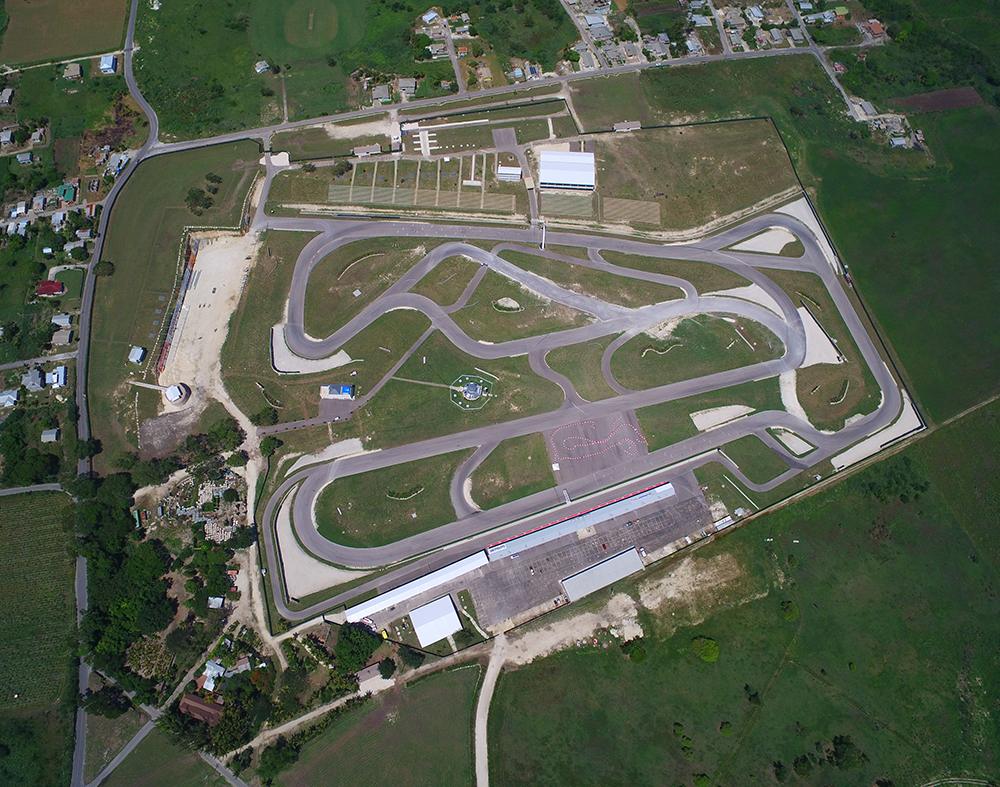 Vaucluse
The first ever motor rally held in Barbados was on June 16th 1957, from Applewhaites Plantation to the Vaucluse Factory yard. There is a long history of rally within the island. Many of the rally stages radiate from Vaucluse to other areas such as Hangman Hill, Lion Castle, Mangrove Pond and Content. For many decades old sugar cane cart roads were used for car racing.
By mid 2000 this all changed with the creation of the Vaucluse Raceway RallySprint Circuit. With the repeated exposure of the terrain to cars, it allowed for the creation of an event, the Barbados Rally Carnival in 2001. Since then Vaucluse has hosted a number of international rally events. The Vaucluse Raceway is located in Vaucluse, St. Thomas central to the island overlooking lush landscapes and ocean views.
The track has been modified to a mixed-surface track in 2006. The track has a length of 1.48 km. This gave access to Rallycross events at the Raceway and continues to draw in a great number of spectators. The track's main use is for RallyCross events.